What is the warmest kind of blanket?
Views:70 Author:Site Editor Publish Time: 2019-02-12 Origin:Site
A blanket can chase the chill on a spring morning or keep you extra warm on a frosty winter night. Choosing which blanket is the right one for you depends on the warmth, weight and texture you prefer.
Thicker blankets, such as wool blankets, cotton fleece blankets, and cashmere blankets, are the warmest. The spaces between the fibers in a fuzzy or napped blanket trap warm air, keeping you warmer. This same principle explains why down is such an excellent insulator.
How a fabric holds moisture is as important as the thickness of the fibers:
· Natural fibers (cotton, linen, wool, silk) are all absorbent.
· Synthetic fibers such as polyester, nylon, and acrylic are not.
· Absorbent fabrics will tend to keep you quite comfortable, wicking moisture away from the skin and leaving a layer of warm, dry air.
If allergies are a concern, be sure to choose a blanket that can be washed in hot water. Cotton is an excellent choice for this reason. A down-filled blanket is also a good choice for those with allergies to wool — and for those with allergies to down who still want the warmth of down, a synthetic down-filled blanket will work well.
Down comforters, down pillows, synthetic filled comforters, synthetic filled pillows, featherbeds, linen sheets, bamboo towels, silk pillowcases from Cuddledown. Nightgowns and Calida sleepwear for a cozy night's sleep plus bed jackets, apparel and more. 100% satisfaction guaranteed.
Weigh Your Options
Down:
Lightweight
A down blanket or down throw is thinner and lighter than a down comforter. The spaces between the down clusters in a blanket trap warm air, keeping you warm without added weight.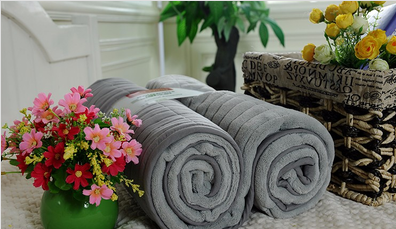 Synthetic:
Lightweight – Midweight
Synthetic fibers such as polyester, nylon, and acrylic tend to be ultra-soft. Electric blankets are usually made with synthetic materials.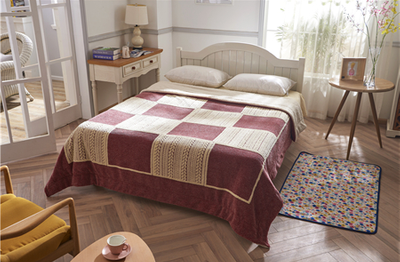 Bamboo:
Lightweight
Luxuriously soft and lightweight, bamboo fabric is similar to modal, with its smooth hand and flowing drape. Called rayon from bamboo, these fabrics are known for their soft, comfortable, and highly absorbent properties.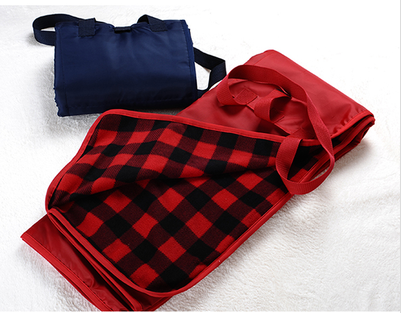 Linen:
Midweight
Linen is hypoallergenic, moisture-wicking and adjusts to your body temperature to stay cool in the summer and warm in the winter. Linen becomes softer with every wash.