The Most Common Bed Sheet and Bedding Fabrics
Views:73 Author:thespruce. Publish Time: 2018-06-28 Origin:thespruce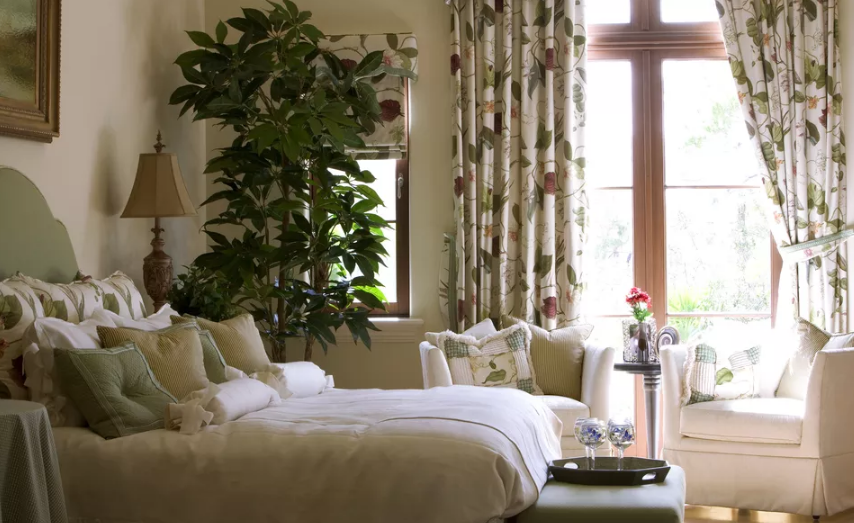 Fabric is rich in many types that you don't know how to choose the suitable one. And you may don't know the difference between them. So you need some professional advice to tell the difference between them.
Cotton
Cotton is the most popular fabric used to make sheets and other bedding, and for good reason. It's durable, breathable, soft, easy to care for, and generally quite affordable. You'll find several different types of cotton, however. Here are some of the most common.
Flannel
A staple for cold winter nights, flannel is cotton that's been combed to fluff up the fibers. The result is very soft fabric with a nap that traps body heat, thus giving flannel its snuggly-warm qualities. Unlike other types of bedding materials, flannel's quality is measured in ounces per square yard, rather than thread count.
You'll find the best selection of flannel sheets as winter approaches, along with flannel sheet sets in holiday-inspired patterns.
Silk
Silk is a luxurious, soft fiber produced by silkworms. For sheer indulgence, it's hard to beat real silk sheets – they're cool, silky and sensuous, making them a must for the romantic or sexy bedroom. Silk is also naturally hypoallergenic. The downside to silk, of course, is its cost, which is high, and its care, which is delicate. Still, if you want the utmost in luxury, consider a set of silk sheets.
Polyester
Polyester is a manmade fiber produced from the same polymers used to make plastic drink bottles. While polyester is inexpensive, it's quite stiff and scratchy when used on its own. Generally, you'll find polyester mixed with another thread, often cotton, in inexpensive sheet sets.
Very finely woven polyester is sometimes sold as microfiber. While these sheets can be very soft, they are still not as breathable as cotton, and so not the best choice if you tend to sleep hot.They are durable, however, and resist stains, so can be a good choice for a child's bedroom.
Bamboo
While bamboo can be made into fabric, it's typically rather stiff and rough. Most often, what you find labelled as "bamboo" sheets are actually rayon. This means the bamboo pulp went through a chemical process to dissolve the pulp, re-solidify it, and then spin it into thread. This process involves harmful chemicals and is potentially hard on the environment, making bamboo sheets less environmentally friendly than its manufacturers claim. It does produce a very soft, durable and silky fabric, however.
Bamboo is as breathable as cotton and feels good against your skin.
Blends
There are lots of blended fabrics available, most including some form of cotton. Cotton/polyester is the most common, but you'll also find cotton/bamboo and cotton/rayon. Blended fabrics are usually inexpensive, durable and wrinkle-resistant, making them a good choice for children's bedding.