The Most Common Bed Pillows
Views:81 Author:thespruce Publish Time: 2017-08-08 Origin:thespruce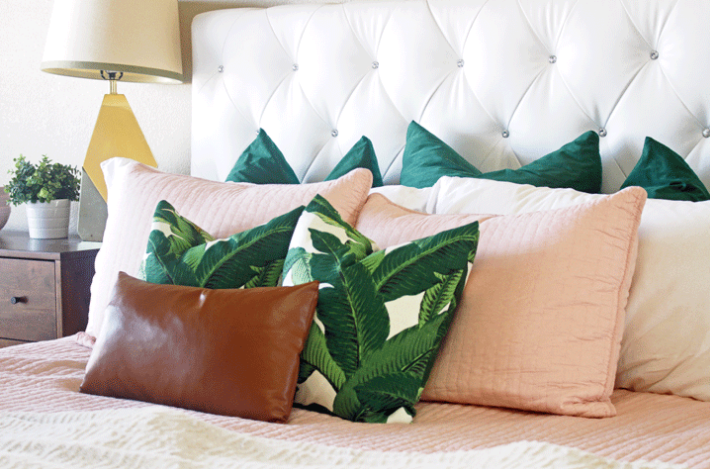 While there's a perfect pillow out there for everyone, there is no one pillow that is best for everybody, thus the many choices available in pillow style and fill. You'll sleep best with the one that keeps your head properly aligned with your spine, yet doesn't put too much pressure on your shoulders or upper body. One of the following choices should be just right.
Contour
Not a type of pillow fill, but a shape, contour pillows are often recommended by chiropractors for patients with neck and back pain. The "hills and valley" design helps properly align the spine while sleeping, and relieves pressure on the neck. Contour pillows provide firm support, but aren't excessively hard, so most people find them comfortable.
Buckwheat Hulls
Buckwheat hull pillows are the ultimate in adjustability – just fluff or smooth to your preference. a buckwheat hull pillow feels like a beanbag. You can adjust the pillow to any loft or firmness that you like, making it suitable for any sleeping position. These pillows give firm support, and are excellent for people with neck, shoulder or upper back pain.
Memory Foam
Memory foam gives excellent cushioning and support for side or back sleepers.Developed by NASA to protect astronauts during space travel, memory foam molds itself to your contours for the ultimate in support. This makes it a good choice for anyone with neck pain, upper body stiffness and achiness, or shoulder trouble.
Polyester
Polyester-fill pillows are very comfy when used as a backrest while reading in bed. The support is moderate, making these a good choice for back sleepers.The most common synthetic fill for pillows, polyester is soft and cuddly, but does not give excessive support. It's inexpensive and machine-washable, however, so a good choice for children or teens.
Latex
Natural latex is made from the rubber tree and is naturally antimicrobial. The support is firm, yet cushiony, and latex is moldable yet without the "sinking in" sensation of memory foam. The best word to describe a latex pillow is "bouncy." It's a good choice for those with aches and pains in the upper body, and it doesn't hold body heat the way memory foam often does. Latex is very durable, and your latex pillow will last longer than most other types.