Liven up Your Bedroom With Colorful Bedding
Views:70 Author:thespruce. Publish Time: 2017-04-15 Origin:thespruce
How to make your bedroom looks unique and decorative? Except for the selection of window curtains, a set of delicate bedding is a plus for the decoration of bedroom. Bed is the first place and the last place we stay on, high quality and delicate beddings will bring us pleasant feelings.
So whether you're looking for something that incorporates color in a soft, subtle way or you want your bed to make a big, bold statement, there are countless ways to make your bed the high point of your bedroom décor.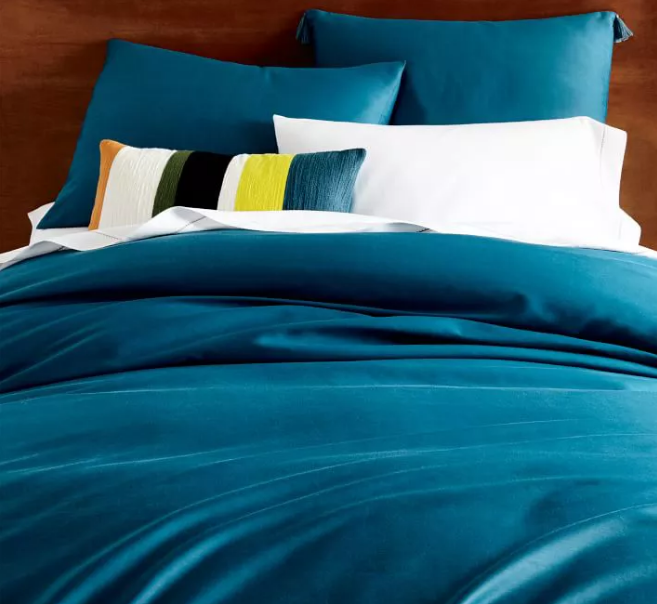 Bold Solids
The simplest way to incorporate color into your bedding is to simply choose a solid color and use it as your statement piece against a neutral backdrop.
The solid, bright color of this rich teal duvet, available from West Elm, will really pop in the bedroom.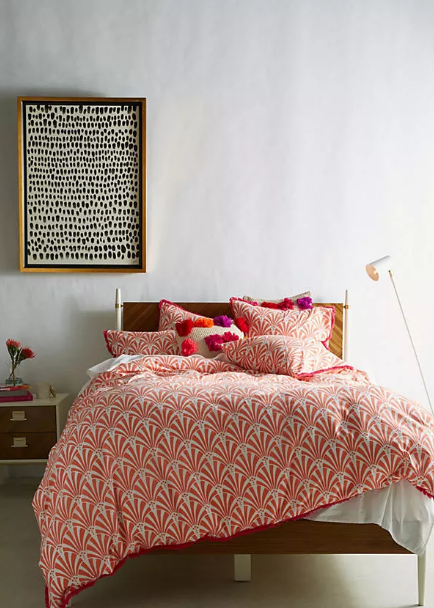 Bold Graphics
Just because your room is mainly neutral doesn't mean you have to settle for subtle prints and tame colors. Go bold in your bedroom with bedding that combines strong colors with a dazzling graphic presence. This gorgeous duvet makes a great focal point with a punch of color.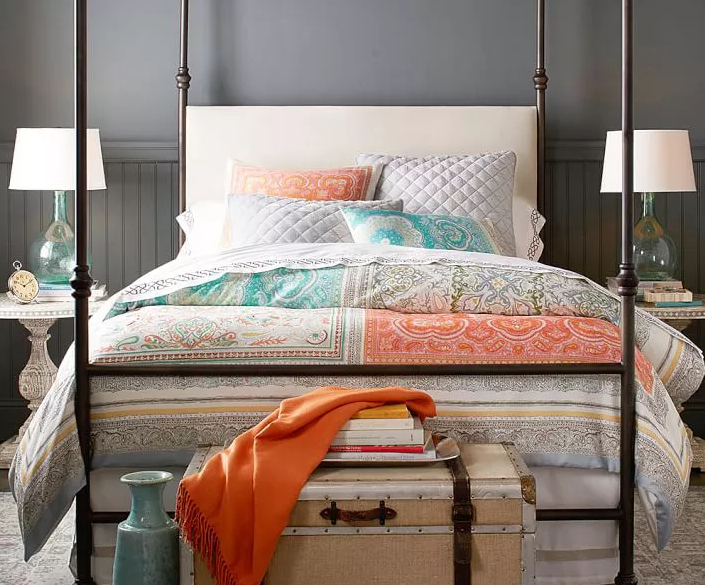 Warm Shades
This multi-colored duvet cover from Pottery Barn is an ideal bedding choice for anyone with a serious love of color. This design is made from cotton and includes lively shades of pink, green, orange and blue.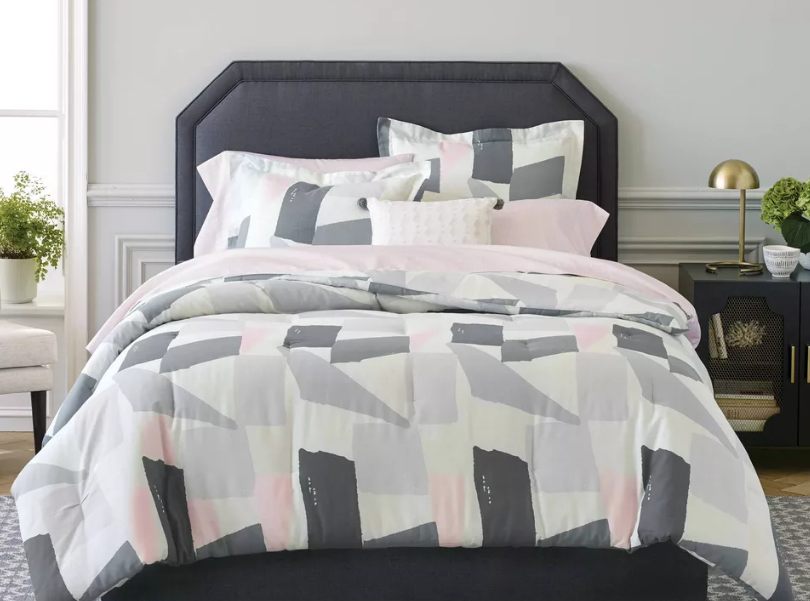 Light Colors
Use bedding with an array of softer shades to make a big impact within your space. The pastel hues used in this comforter from Target combine to create a feeling that is light and airy. Though the colors remain subtle the overall effect, combined with the matching pillows, is lovely.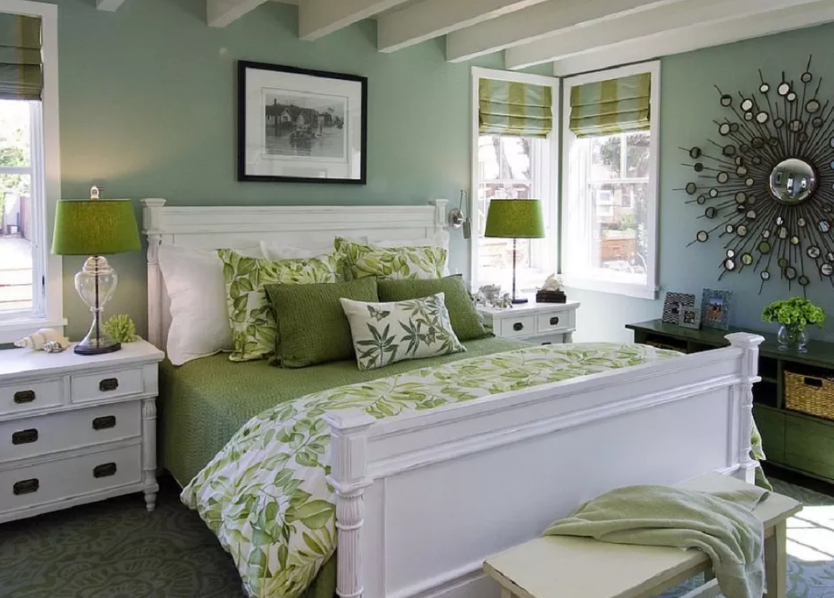 Colorful Prints
This big beautiful print will give a major shot of color to a stark, white interior. Through its motif, this vibrant comforter brings tons of color while also filling the space with pattern.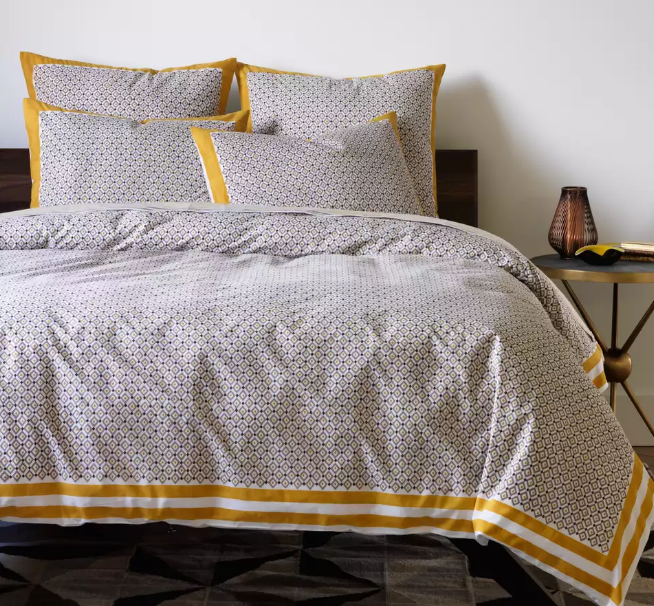 A Splash Of Color
If you're looking to add a simple splash of color, give this duvet cover by Dwell Studio a try. Bedding that has more than one color can either be an ideal way to start the color palette for your bedroom or the perfect finishing note to pull it all together. In this room, the dominant gray portions of the cover fit well with the varying grays of the rug. And through it all, the subtle yellow details add a pop of color that really allows the bedding to feel bright and fresh.