How to make a baby blanket
Views:60 Author:TAKINGCAREFROM MONKEYBUSINESS Publish Time: 2018-03-21 Origin:TAKINGCAREFROM MONKEYBUSINESS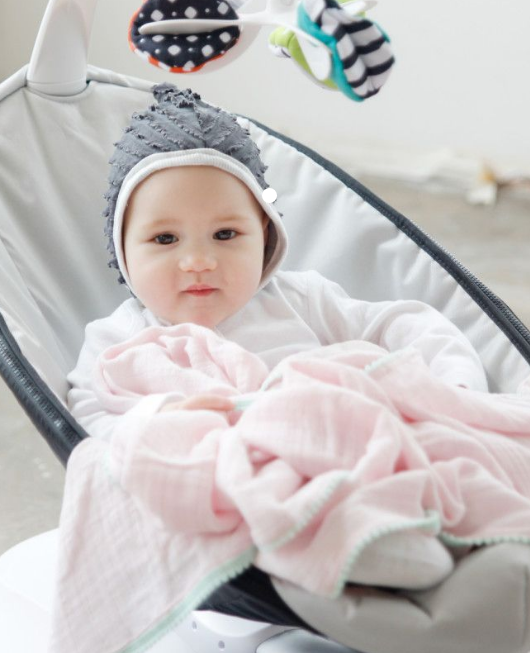 The skin of kids are generally allergic. The blanket that used by kids should be cotton or environmental material. Sometimes, it's hard to choose a brand, and you can try to do a handmade blanket for kids.
Materials needed:
Fabric (2 pieces, about 1 yard each, depending on preference)
Cutting mat
Grid ruler
Rotary cutter (or scissors)
Pins
Sewing Machine
Thread
Start off by measuring out your fabric. I wanted my blanket a little smaller, so I made it about 34″ square. You can make yours as big or as small as you want! Cut both pieces of fabric to the same size. I used flannel for one side, and minky fabric for the other.
Note: If you want to get into sewing at all, I highly recommend getting a cutting mat, rotary cutter, and grid ruler. They are super-de-duper helpful.
Pin your fabric together, right-side-in, and start sewing! Sew all the way around the blanket, leaving a hole a few inches wide – just big enough to turn your blanket right-side-out.
Carefully snip the corners off, being sure to not cut the thread, and turn your blanket out.
Topstitch all the way around, and sew right over the hole. Fold in the fabric and make sure it lines up right, then sew it closed. Easy peasy!
A baby blanket is finished, simple and fast, just try to make a blanket for your kids. They will love it, believe me.