How to Tell the Differences between Shawl and Scarf?
Views:66 Author:Site Editor Publish Time: 2019-02-14 Origin:Site
Shawls and scarves are often used interchangeably, which sometimes creates befuddlement. They both provide warmth in colder months and are decorative. They may also be derived from the same materials, such as the Pineda Covalin scarf and shawl that are both made of woven silk.
Their intricate designs may even be similar, but there are however marked differences between these two items. Here's what to look for if you're one of those people who've always worn these interchangeably, and would like to know what the differences are.

The Features of a Shawl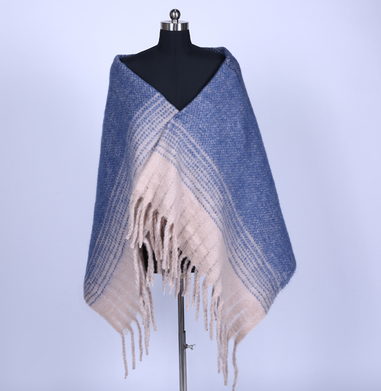 One of the easiest ways to identify a shawl vs scarf is probably in the size and shape. You'll find that shawls are mostly triangular or rectangular in shape, and rather large in comparison to most scarves. Pineda Covalin's shawl's size is: 140"X21". It's usually worn as a wrap over your shoulders or draped across your body. Pashminas are shawls, as well as rebozo's, which is a large Mexican inspired shawl with a fringe. Shawls can also be worn in a poncho style. Find them at an online boutique.

The mobius shawl is another variation of shawl. You can drape this shawl across your shoulders. It comprises a circular design with no beginning or end. Shawls are also multi -functional, and you'll find them used in homes to add to, or complement home décor. Examples here are when over-sized shawls are used as table runners, or to add some decorative flair to a piece of furniture in the home. Shawls are also often used as a sash draped around your shoulders.
Buy a delicate scarf saving for the winter!