How to Style Throw Pillows On a Couch
Views:73 Author:thepillowcollection Publish Time: 2017-09-06 Origin:thepillowcollection
Throw pillows are the easiest way to liven up your space and give your sofa a polished look. With endless options and combinations to arrange your pillows, it might be difficult to know where exactly to begin. Before you even start the process of buying throw pillows, it's a good idea to have a plan about how you will arrange them. This will ensure you get the right sizes, complementary prints and colors. To help you in your search, take a look at our comprehensive guide as we break down the basics of where to start and how to style your throw pillows.
While it might seem enticing to visit your favorite throw pillow site and fill your cart with pillows of all shapes and sizes, we suggest taking a step back and first consider the main attraction—your sofa. Most sofas stick to a classic color palette of white, gray, navy, black or beige. These neutral colors allow for a wide range of pillow combinations. For bold sofas, you may want to stick to neutral pillows with one statement pillow to bring the whole look together.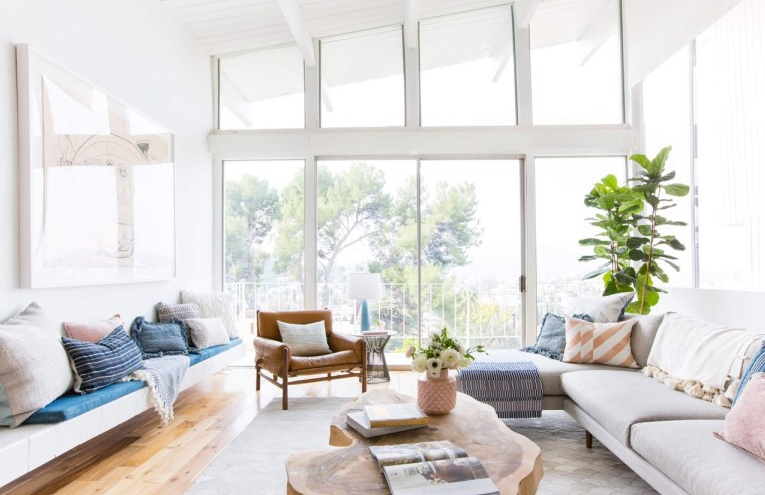 The size of your couch dictates the ideal number of throw pillows you should style with. A general rule of thumb is an odd number of pillows make for the most inviting arrangement. Typically, we suggest three pillows for a smaller sofa and five for a larger one. As for the size, a 22- or 20-inch square pillow typically fits perfectly on larger sofas, while an 18-inch square pillow will fit better on a smaller couch. While you can stick to throw pillows all the same size, you can also mix it up by adding a variety of sizes. Start with a 24-inch pillow and then layer a few 22-inch or 20-inch pillows along with a lumbar or a tiny pillow in the front.
Before you choose a statement pillow, start by selecting one or two neutral pillows of the same size to kick off the look. This base pillow will help to neutralize the colors and patterns of the other pillows you choose, so make sure that you select a complementary texture to your sofa. Look for something that picks up the hues of the room. Your rug, wall color, curtains or wall art is a great place to start.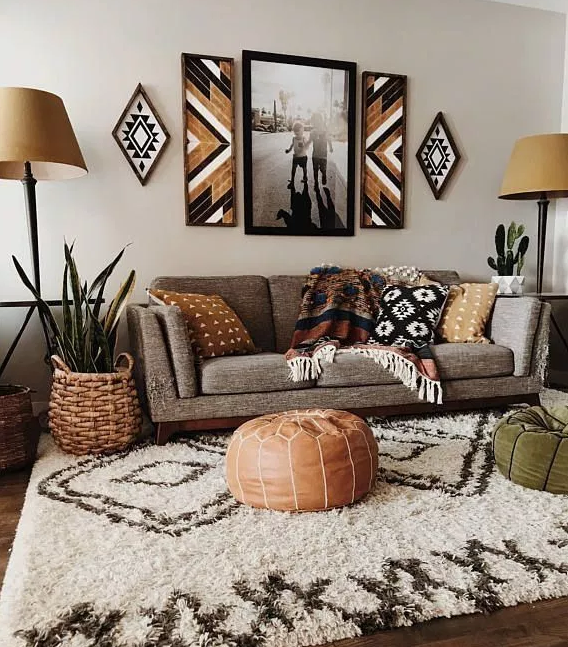 Add a bit of dimension to your sofa by mixing and matching prints and solids. Mix in organic and straight-line graphic prints with solid textures for an eye-catching look. After you've selected your neutral pillows, complete the look with a smaller statement pillow in a striking texture or pattern. Metallics, fur, patterns and textures are all great options to play with here. By opting for a smaller size of this statement pillow, you're balancing out the room while still keeping things interesting.