How to Clean Faux Fur Blanket?
Views:116 Author:wiki how Publish Time: 2018-06-06 Origin:wiki how
Three Points:Machine Washing Faux Fur blanket; Hand Washing Faux Fur ; Drying Faux Fur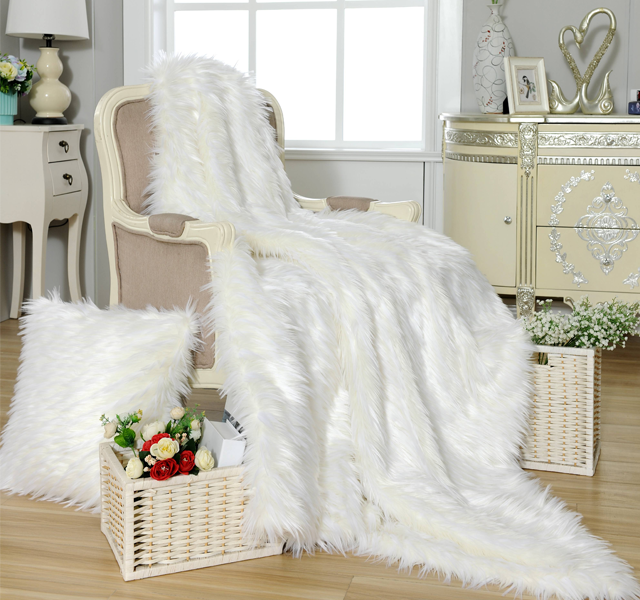 The best way to wash faux fur blanket is to check the tag for washing instructions. Follow instructions for washing it in the washing machine,or by hand. Once you've washed your faux fur fur blanket, air dry it by hanging it outside. For added fluff, brush the fur with a brush as it dries.
Q&A :
1. Fur is matted up what do I?
A: If the faux fur blanket is matted, try spraying a bit of hair detangling product on the matted portion and then use a pet brush/comb to gently brush out the matted area. After you finish this process, you can use a hair blow dryer on low setting to help dry and smooth out the detangled faux fur blanket.
2. My very large faux fur throw says not to get wet and not to dry clean; how do I clean it?
A: It'd be best to spot clean using a bit of detergent and water in a small spritz bottle. I use it on my throw and it works well!
3. My faux fur hood only says to remove before washing. The coat can be machine washed. Can the hood be washed?
A: If it says not to wash it, you probably shouldn't. Try spot cleaning it with a spray bottle of water and mild detergent and wipe it dry then let it continue air drying.